Looking for an easy way to build and customize your Magento e-commerce store? That's where drag and drop Magento 2 page builders help.
Magento 2 page builders allow you to create and customize the layout of your webpages easily without writing any code. You can use them to quickly design your website the way you want. They offer easy user-interface and a lot of widgets and elements that makes your web page designing tasks much easier than ever.
In this article, we will compare the 6 best page builders for Magento 2 that can help you get started with your online store quickly.
Top Magento 2 Page Builders
Let's take a look at compare the features of these top page builders for Magento 2:
1. Magento 2 page builder extension by Land Of Coder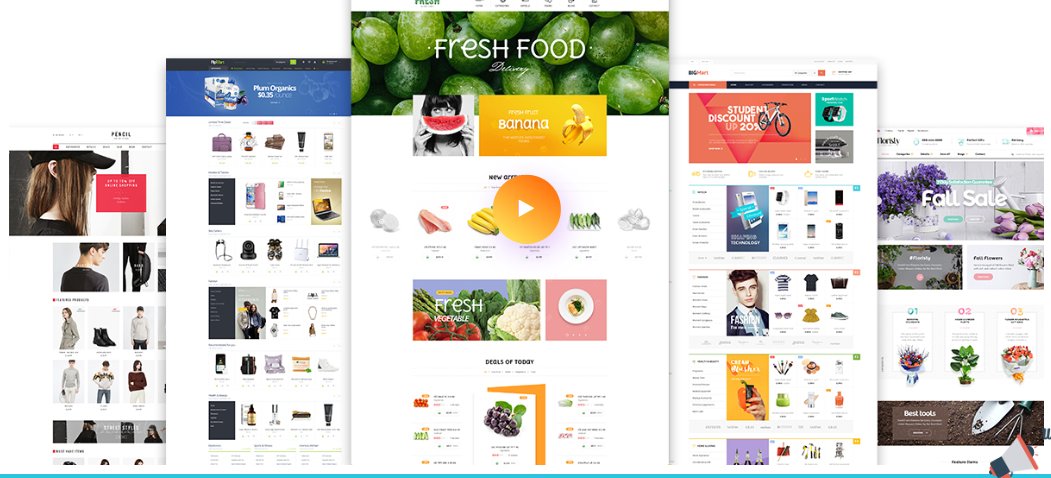 This powerful page builder extension is offered by Land Of Coder. It is a free Magento 2 Page Builder that helps you create your website without writing a line of code. Visual Intuitive Drag n drop Interface makes it easy to customize the site and create complex and content-rich pages as per your need.
Noteworthy Features:
Drag & Drop Interface
Work with any Magento Templates
Support to 50+ Widgets
Responsive Design Options
Convert Page & Elements into Content CMS Page, Content CMS Block
Create Unlimited Layouts
Block Builder & Bootstrap Grid View System
Easy 3rd Party Integration
Cms Page Builder & CSS Skin Builder
Schedule Time To Display Your Page on Frontend
Live Preview For Easier Editing
REST API Support
2. Magezon Page Builder for Magento 2

Now, take a look at another best page builder offered by Magezon. It comes with a powerful set of tools that allow building CMS Page, CMS Block, Category Description & Product Attribute quickly. They also offer aftersale support and tutorials to help you create and manage beautiful and responsive page layouts of your website.
Noteworthy Features
Works With Any Magento Theme
Beautiful Predesigned Templates
Drag & Drop Interface
50+ Elements Supported
Powerful Customizable Options
Magento WYSIWYG Integration
Outstanding Plugins Supported
Parallax Backgrounds and Video
Undo/Redo options
2 fonts icon library
3. Front End CMS Page Builder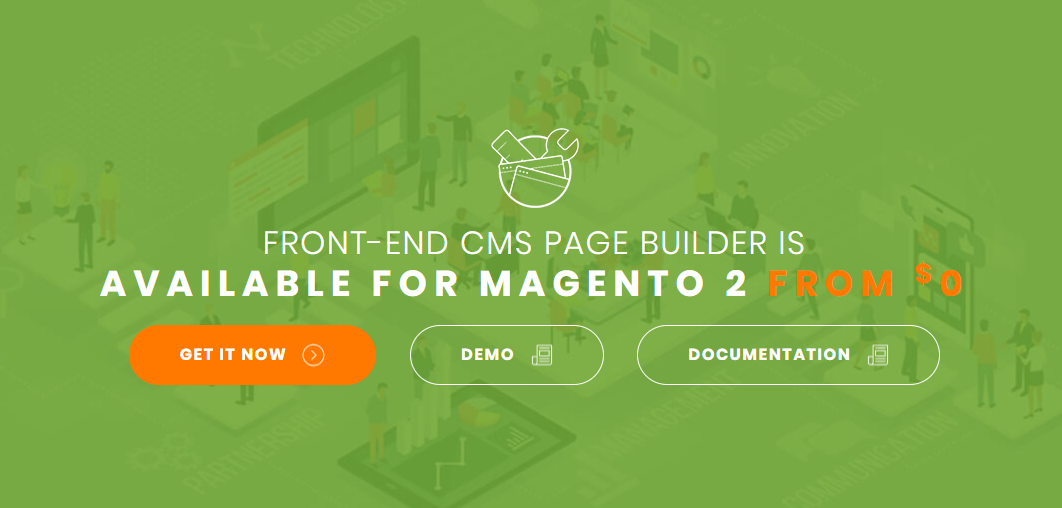 This Page Builder makes it easy to edit CMS pages, product description and category descriptions from the front end without writing a line of code. It is fully compatible with Magento 2.1.x, Magento 2.2.x, Magento 2.3.x. You can quickly export, import, and restore your web page layouts with just one click.
Let's explore some of its amazing features:
Noteworthy Features
Product Description Builder
Category Landing Builder
Compatible with any Magento 2 themes
Create Unlimited CMS Pages
Free Block Elements
Ecommerce Block Elements
Compatible With Mageplaza Extensions
Builder Accounts' Page Editing Permission
4. BlueFoot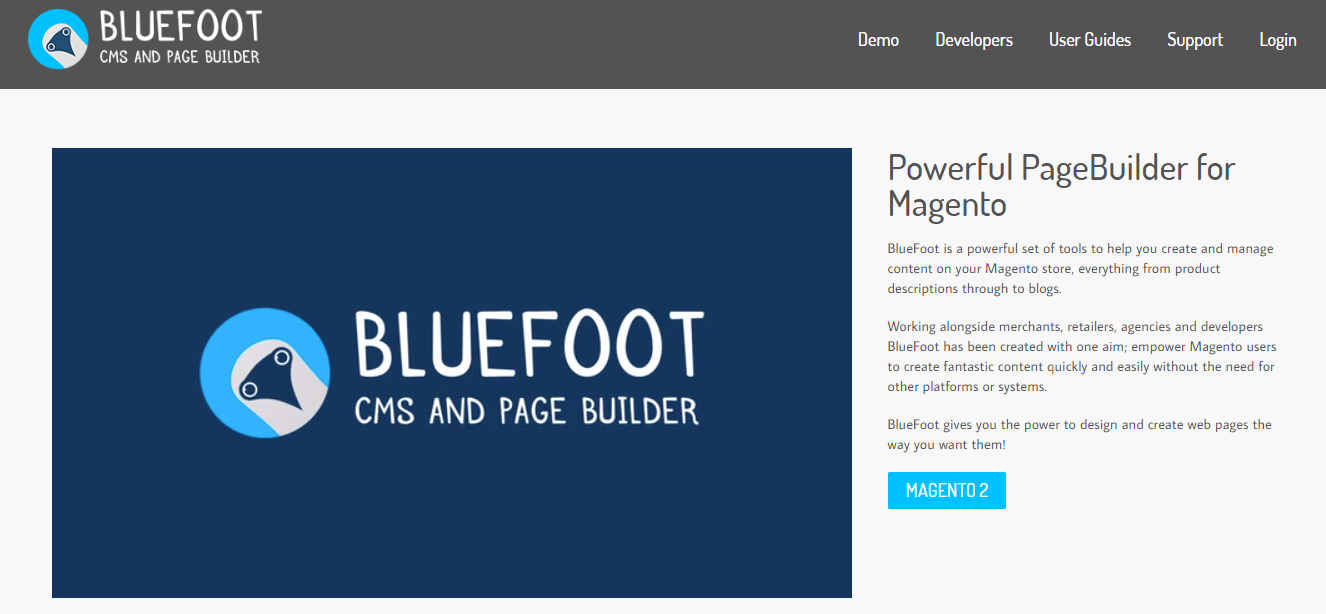 BlueFoot offers an amazing set of tools that help you create and manage your website content on your online store. The tools are best from your product descriptions through to blogs. It comes with powerful and useful features that offer amazing browsing experience and assist you in managing your web page content fast.
Noteworthy Features
Drag & Drop Interface
Easily Extensible
Installation Service Available
Works With Standard Magento WYSIWYG
Compatible with Magento 2.1 and up
Integrate Products Easily Into Content
Pull In Third Party Elements
Static Block Integration
5. CleverAddon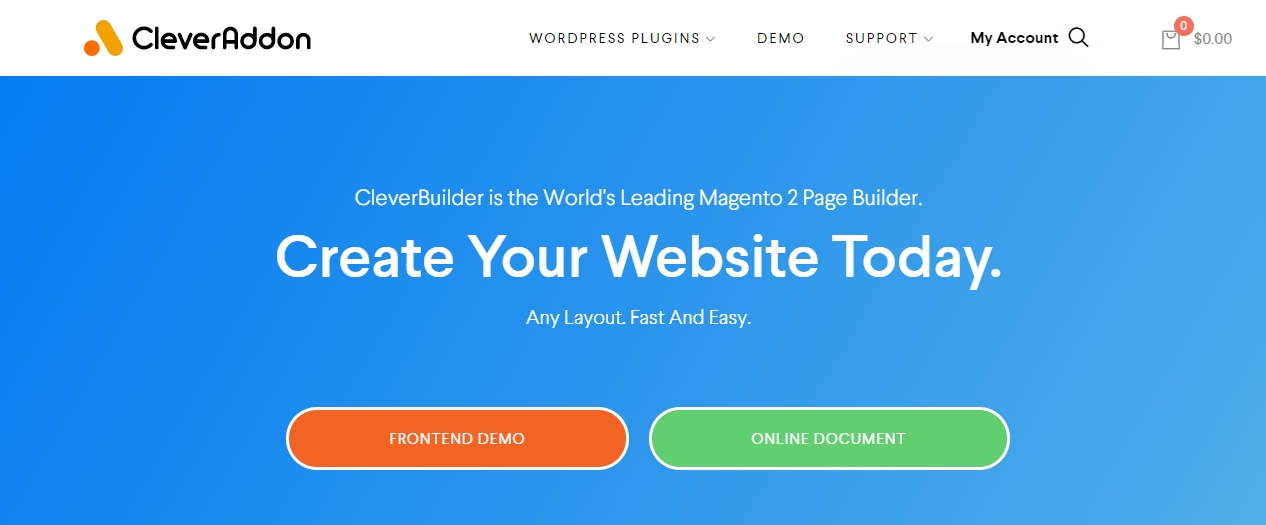 CleverAddon is another best page builder for Magento 2 that allows you to control every aspect of your web design workflow from one place. It is a simple, powerful as well as flexible page builder and helps in creating websites that load faster and is user-friendly.
Noteworthy Features
Real Frontend Editor Experience
30+ Design Elements
Compatible With All Magento Themes & CMS Pages
Easy to Use Interface
Final Words
So, these are some of the top page builders for Magento 2 that you can choose from to create online store and to sell products online. Analyze them thoroughly and pick out the best one for your business needs.
Apart from this interesting read, you might also like these:
Anything that we're missing out here? Do let us know in the comment section below. Your opinion matters a lot to us. Stay Tuned!