Allow your site visitors to ask questions and post answers about the product they are interested in on your Magento e-commerce store.
Current version: V1.0.0
Tested Up To: Luma Theme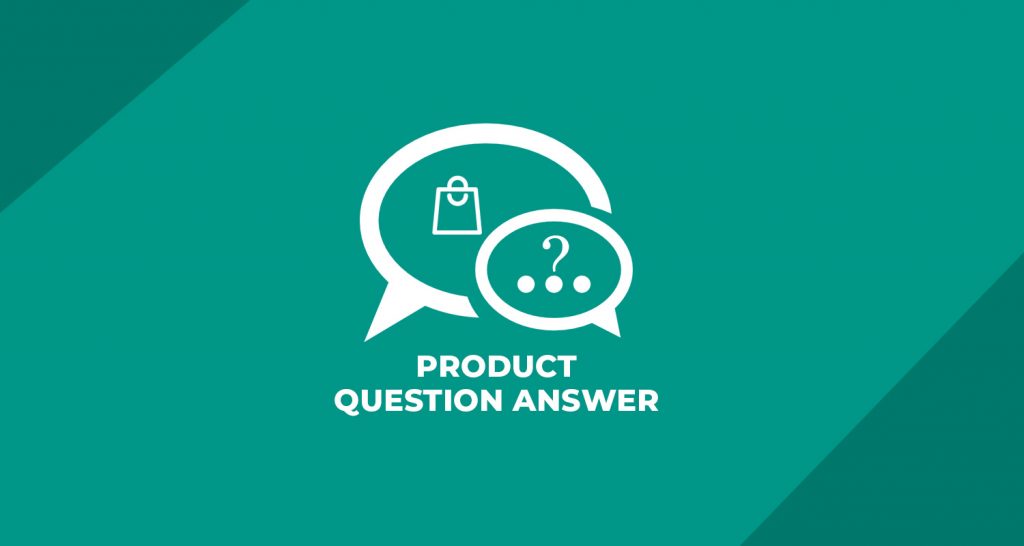 Magento 2 Product Question Answer​ Extension
When the site visitors browse the products in your store, there are lots of queries that might generate in their mind before making a final purchase decision. For example, if they're interested in buying cloth from your store, they might want to know what kind of fabric is used, how long it will last or is it washable or not, and so on… Providing and managing all such details on the product page is somewhat difficult. 
With Product Question Answer extension, you can place a "Ask Your Question" button on the product page using which a customer can ask their queries about the product they're interested to buy. The answers can be posted by both the store admin as well as the other users. They can also like and dislike other's answers as well. From the customer panel, the customers can also check the listing of all the questions asked by them and the number of answers they get for their questions.
A Simple And Reliable Solution For Your Magento Store To Fit Your Business Needs
Get in touch with our support team now!
You must log in to submit a review.