Module Activation
Once you install the package successfully, you need to activate the modules.
Login to the admin panel and navigate to WBCOM menu. Click on it and search for the sub-menu of Wbcom FastOrder.
Under Wbcom FastOrder, you will find Configurations. Click on it.
Log In Admin panel -> Wbcom Menu -> Wbcom FastOrder -> Configurations
Image1.1
In image1.1, you can see the option "Enable Module"
To enable the module, select the option "Yes", To disable module, select "No" option.
In the Default lines option, you can set the number of rows that will be listed by default in the fast order page
In the AutoComplete option, you can set the default search value of the words after writing which the search functionality will work.
And, save configurations.
Image1.2
Image1.3
You can search the product by typing the product's name or SKU.
Image1.4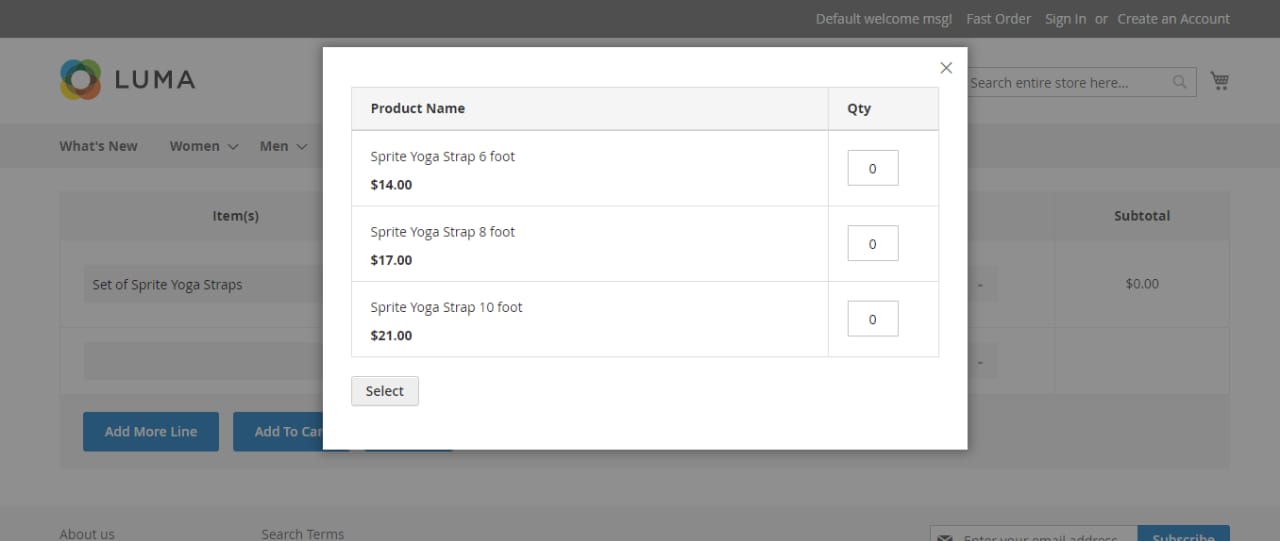 Grouped Product pop-up
Image1.5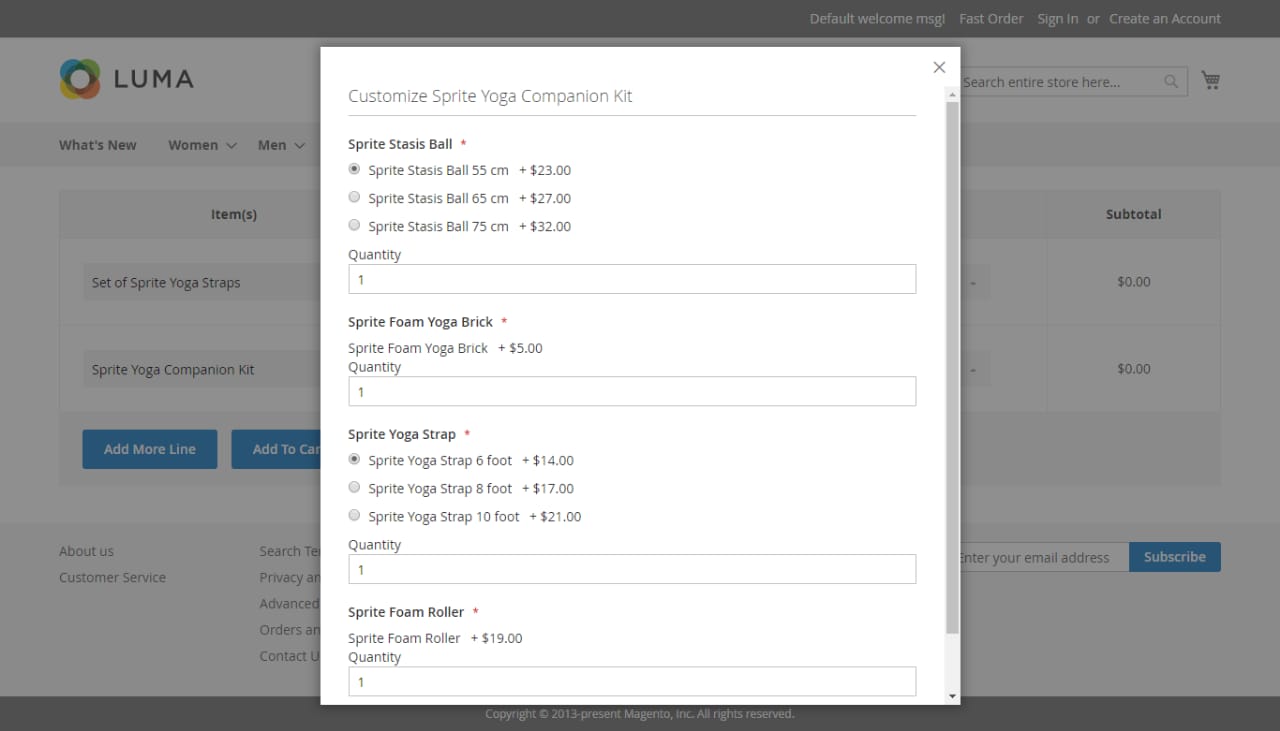 Bundle Product Pop-up
Image1.6
Configurable Product pop-up
Image1.7
Users can also upload products in a CSV format by clicking on Upload Button.
Users can download a sample CSV by clicking "Download Sample CSV".