Module Activation
Once you install the package successfully, now its time to activate the modules.
Login to the admin panel and search the icon Wbcom, once you find click on it and search for the sub-menu of Shop By Brand.
Under Shop By Brand, you can get Configurations, click on it.
Log In Admin panel -> Wbcom Menu -> Shop By Brand-> Configurations
Image1.1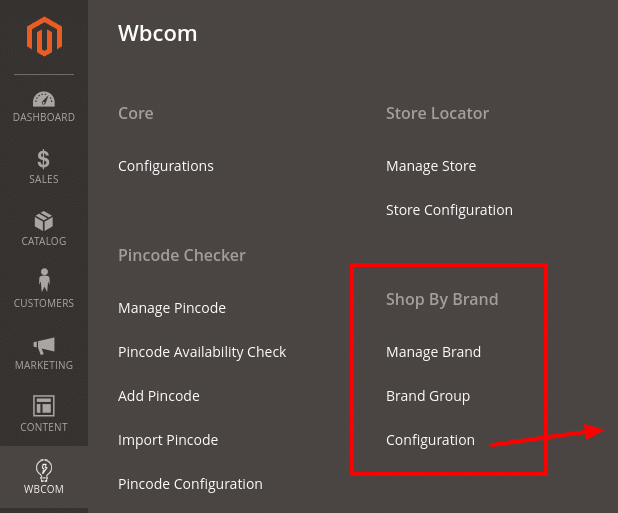 Image1.2


In image 1.2 you can see options "Enable Module"
To enable module select option "Yes" and to disable the module select the "No" option and then save configurations.
Module Configurations (Reference Image 1.2)

Enable/Disable: You can enable/disable module as per requirements.
Total Number Of Featured Brand(s): Total number of brands you want to show as a featured brand.
Total Number of Recently Added Brand(s) on Sidebar: Total number of brands added recently on the sidebar.
Enable Brand On Product Page: Enable/Disable brand listing on the product page.
Number Of Brands: Number of brands listed on the product page of the slider.
Manage Brand and Brand Form (Reference Image 1.3)
You can manage your brand list and create a new brand as per your requirements.
Log In Admin panel -> Wbcom Menu -> Shop By Brand -> Manage Brand
Image 1.3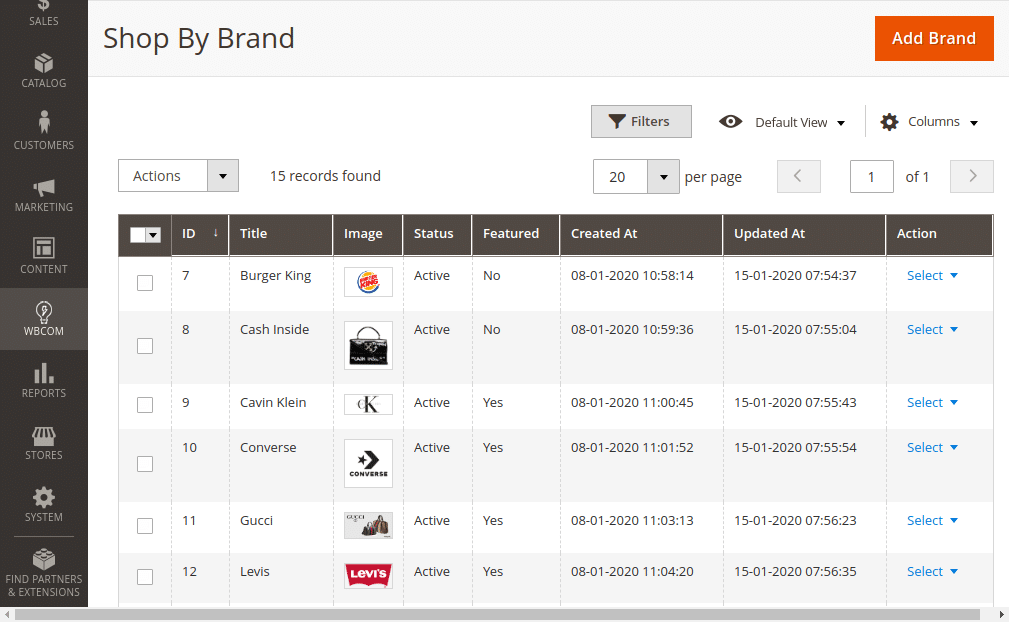 Image 1.4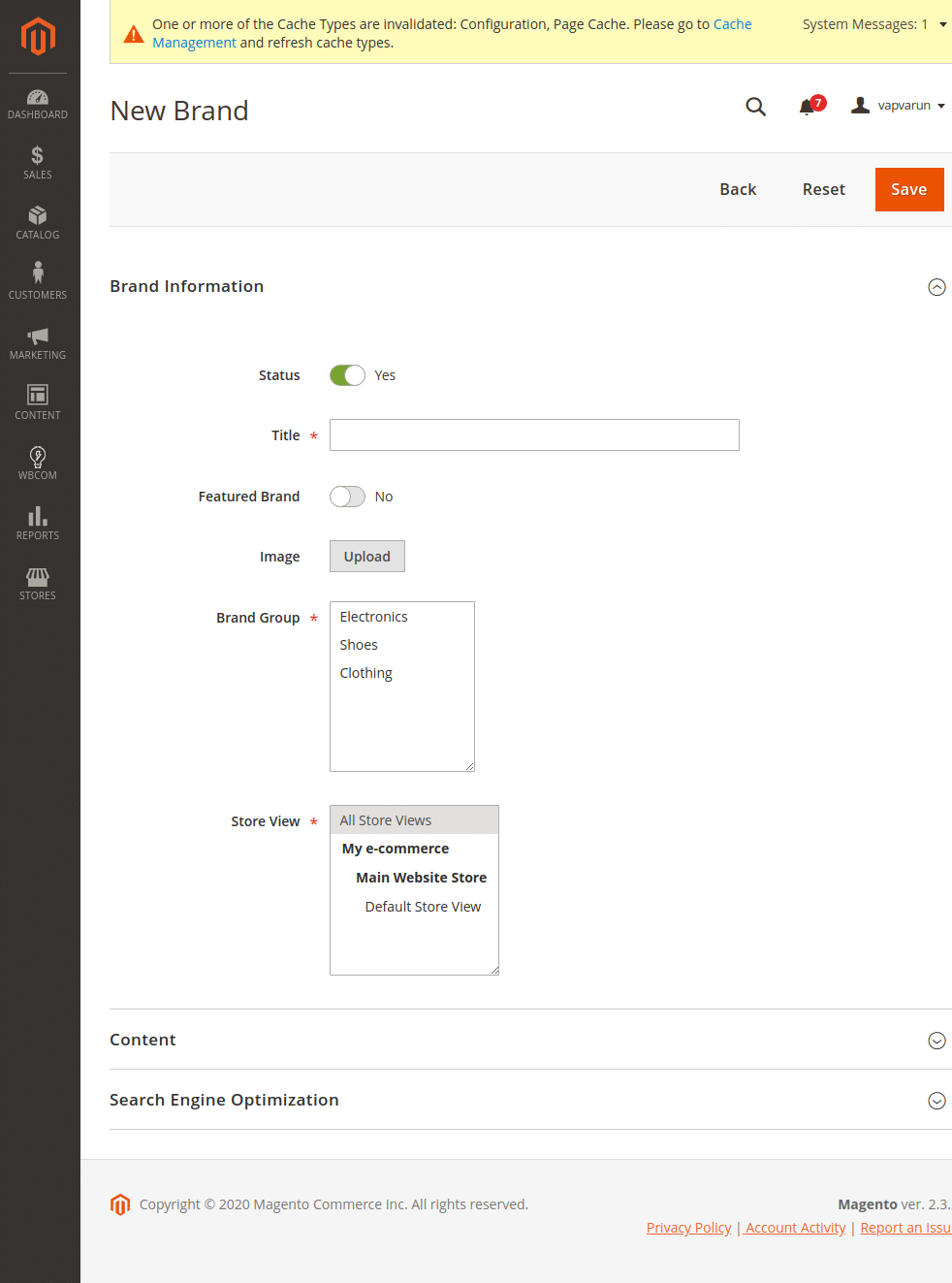 Image 1.5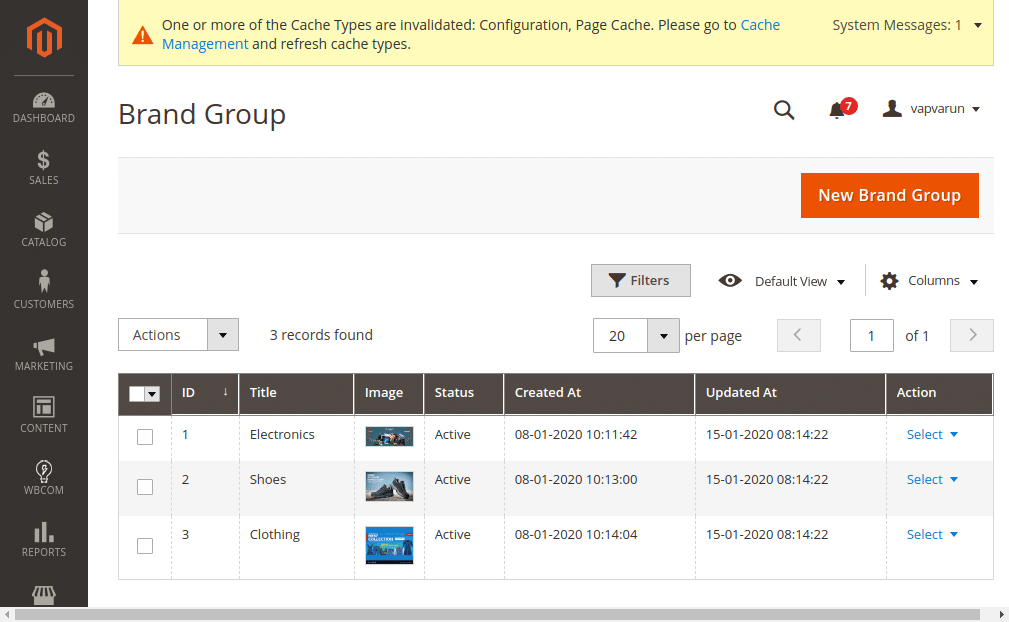 Image1.6

Frontend View
Once the module is enabled and configurations are done it is visible on the frontend as follows.
Image1.7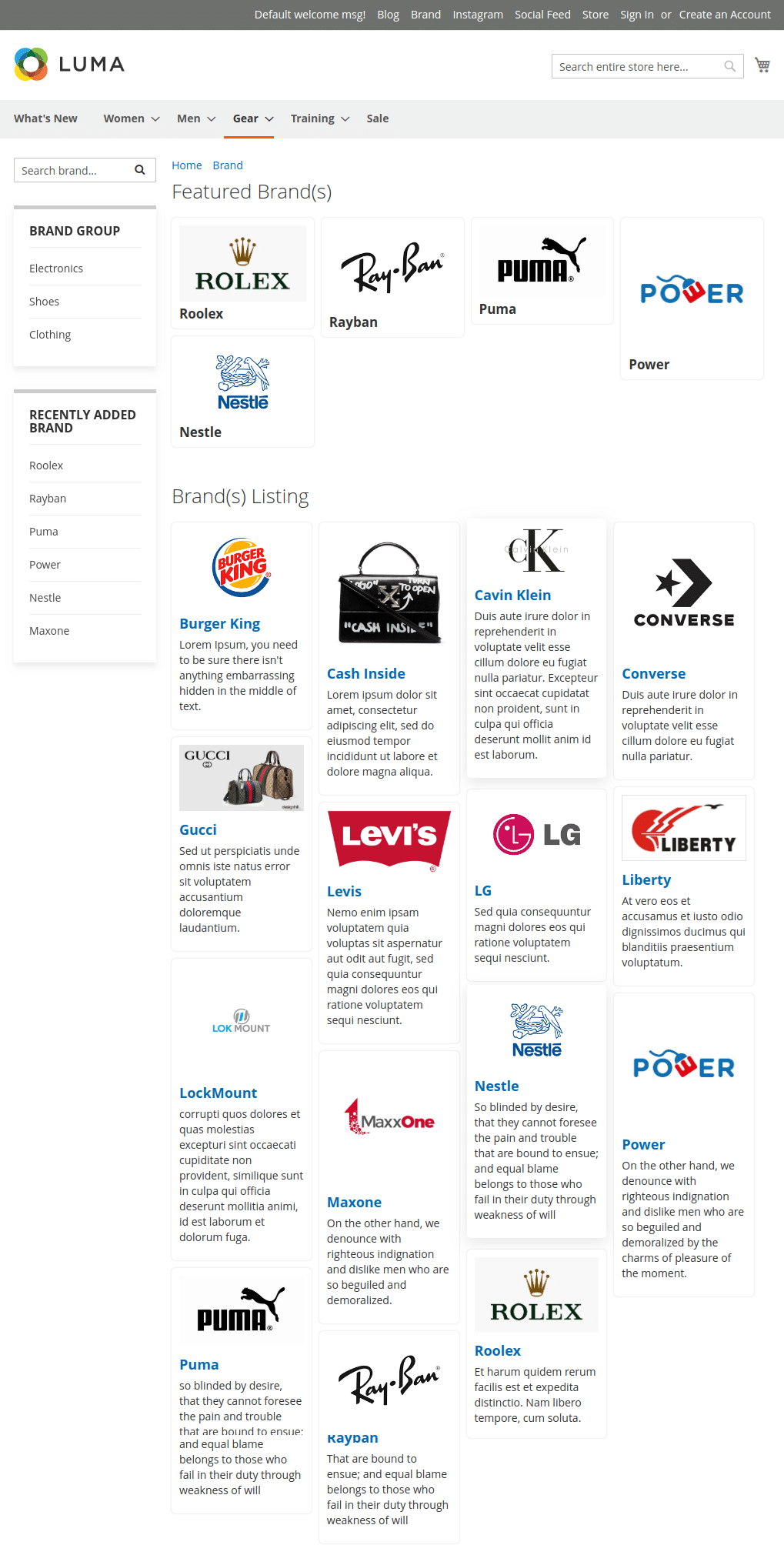 Image 1.8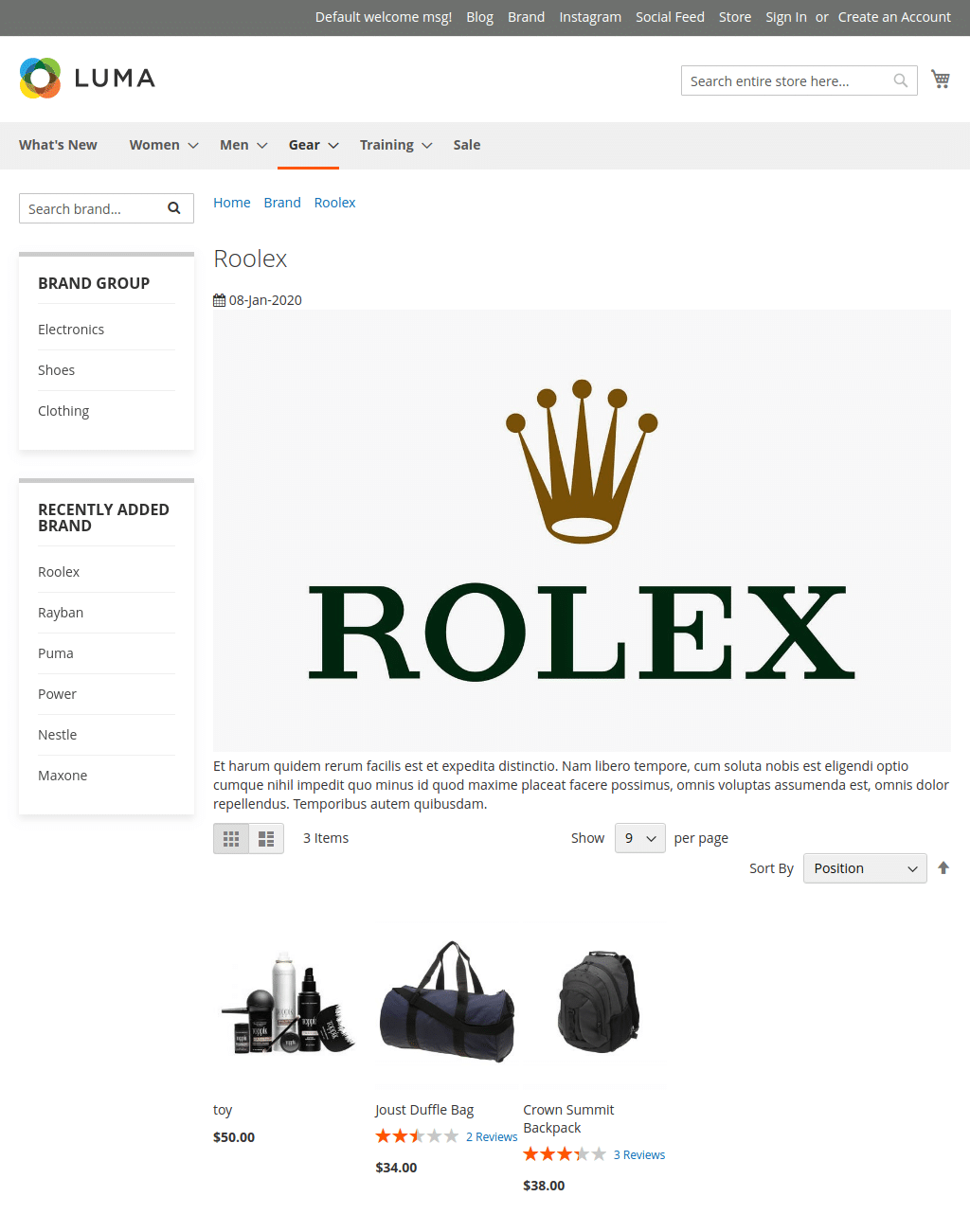 Image 1.9: